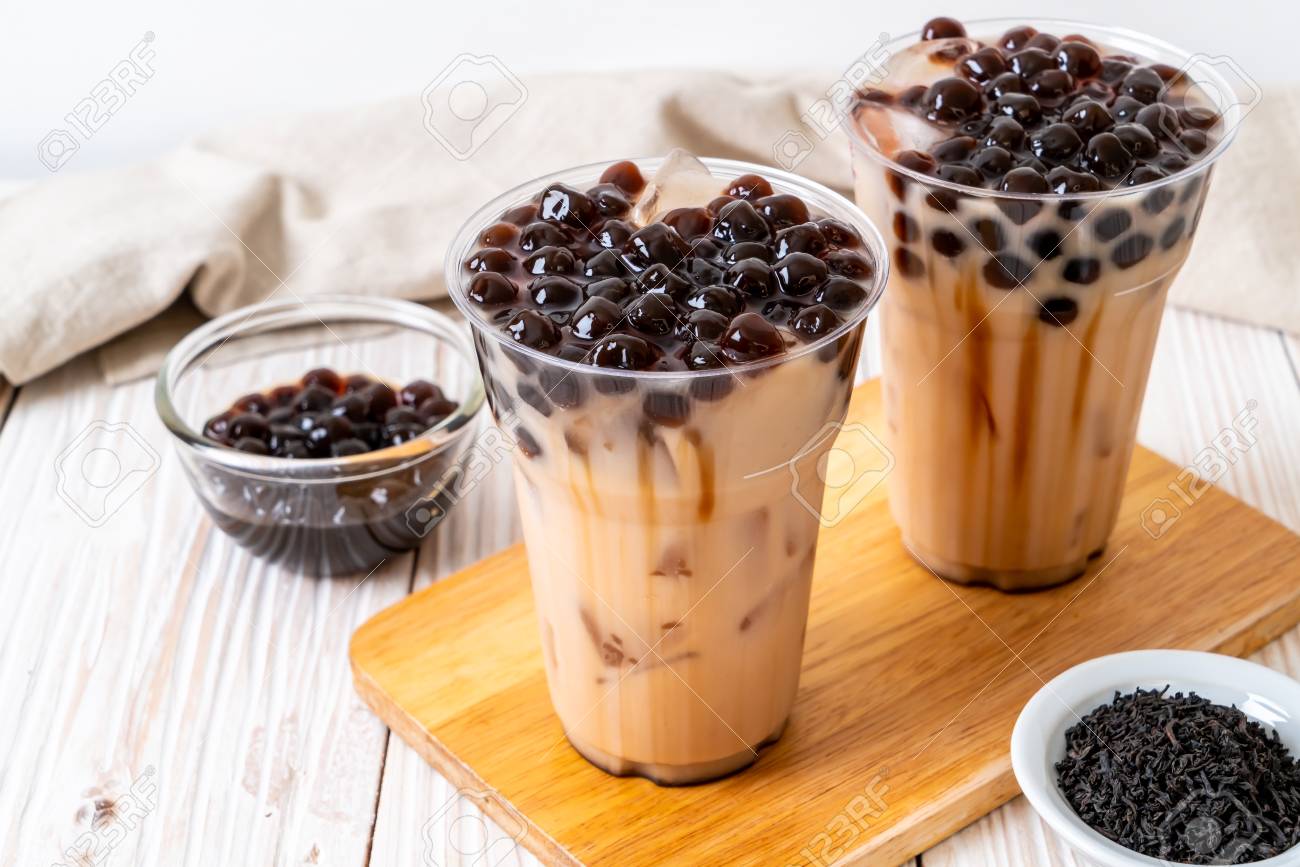 After cheese tea, now brown sugar, milk tea is in great demand. The characteristics are the lines of brown sugar syrup on the glass wall that makes us imagine the delicious sweetness typical of brown sugar sauce. Gosh, I'm thirsty, huh! That said, the trend stems from the bubble drink brand in Taiwan, Tiger, Sugar, which sells this drink at the end of 2017 to evoke memories of Taiwan's traditional dessert.
The sweet, rather charred flavor like caramel served by brown sugar pearl milk immediately causes a long line. Tiger, Sugar also expands to various countries in fast time, including Indonesia.
Many people call it brown sugar milk tea because bubble drinks from Taiwan are identical to milk tea. In fact, the original drink does not contain tea, but only fresh milk. So, there are only three ingredients used, namely bubble (boba or pearl), brown sugar syrup, and fresh milk.
Wow, it seems easy to make at home, huh? Yes, guys! In fact, this contemporary drink can also be used as a drink to break the fast, you know. Come on, practice the following recipe from Tio alma!
1. Ingredients Of Brown Sugar Pearl Milk
- Fresh Milk
- Brown Sugar
2. Ingredients of Boba(Pearl)
- 200 grams of tapioca or sago (add to coat the boba mixture)
- 80 grams of brown sugar or palm sugar
- 130 ml of water (add to boil the boba)
3.How to Make Boba
- Boil water in a pan. Add sugar and stir until all dissolve.
- Turn off the heat.Enter tapioca. Stir until it forms a dough.
- Remove from pan.Knead it briefly so that it is evenly mixed.
- Then, take some of the dough, form lengthwise, then cut into small pieces.
- Round the pieces.Put the raw Boba into a tapioca container so that the grains do not stick together.
- Drain the Boba uses a filter so that the failure layer doesn't stick too much.
- Bring water to a boil, then add the raw Boba.
- Boil until the Boba is perfectly cooked and transparent or about 10-15 minutes.
- Remove and drain. Turn off the heat.
- Boba is ready to use.
4. How to Make Brown Sugar Pearl
- Heat the brown sugar until it melts completely in the pan.
- Add Boba and stir well.Pour the Boba with the syrup into a transparent glass.
- Tilt the glass and turn it so the syrup sticks to the glass wall.
- Hold the glass up again.Pour cold fresh milk and add the bubble drink straws.
- The Brown sugar bubble drink can be enjoyed immediately.
Tips :
The natural color of Boba is golden.
Black Boba is usually colored.
If you want natural boba, use dark sugar as well. Or, you can be creative with color and diverse flavors of Boba.
Just add the coloring and flavoring to the Boba mixture.
If not used immediately, boba can be stored in water or brown sugar syrup in a closed container for one week in the refrigerator.
When it will be used, boba can be boiled first to make it soft.
If you do not want to bother, you can buy dried boba that can be boiled when it will be used.
you can add ice to this drink if you like.Fresh milk can be