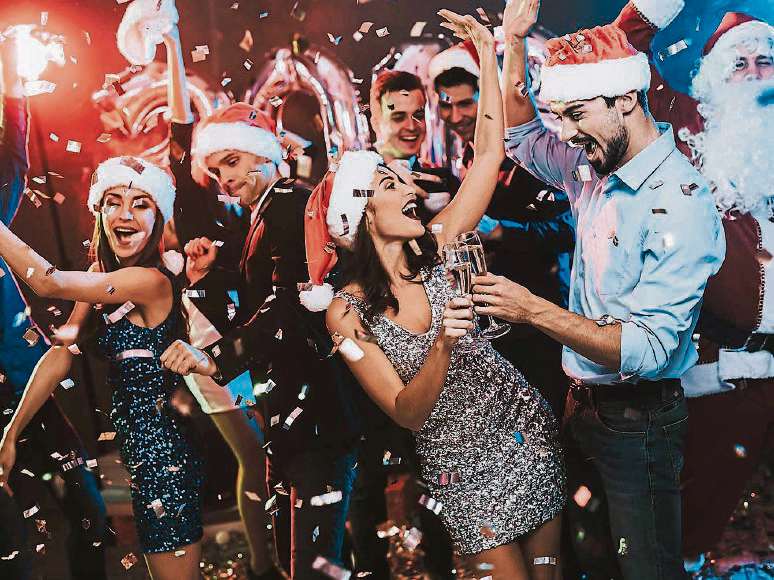 Ready for a Christmas Party? You must prepare all the needs that will be collected. One thing that must be prepared is appearance, especially for women.
Women are very concerned with appearance, both makeup and clothing. Well, for those of you who haven't found clothes that are suitable for Christmas, here are some recommendations for clothes that you can wear for Christmas:
1. Beaded Dress
A touch of sparkle from pearls or rocks like swarovski and crystal, making this model dress will look very attractive. The details used are no less sparkling than sequins.
With a sparkling design, you don't need to bother thinking about what accessories you should wear later. Just wear earrings and bracelets that are small and simple, everyone will not take their eyes off you.
2. Pleated dress
This one model is much favored by fashion lovers, here. This model is also suitable as a recommendation for your appearance at Christmas.If you want to try using this model, dress, choose a dark dress like navy with a V-neck design. In addition, use a sparkling necklace to add the impression of luxury.
3. Dress made from velvet
Well, this one material is still a trend until now. Quite often many women are still wearing this outfit to celebrate Christmas.
Before you try it, don't let you choose the wrong color. Dark green is the right color, because it is identical to the nuances of Christmas. The color can also make your appearance look bolder.
4. Lace dress
Lace dress is perfect for you lovers of vintage. With a lightweight material accompanied by floral motifs, this dress can highlight the classic and feminine side of you.
To be more attractive, choose a dress with a bright or maroon color. But if you prefer soft colors, bone white, beige, or rose gold is the right choice.
5. Black dress
The choice of black to be used as black fashion is considered the safest, because it is easily combined with other colors. Not only that, black outfit is also a mainstay for manipulating body shape to make it look better.
Therefore, a black dress is suitable for wearing at Christmas. Even though it's dark in color, you can still look stunning. But you also have to be smart matching with other fashion items.
There are three tips, first, choose a dress that is not only made of one material, for example, as a dress to discuss chiffon and suede. Second, choose a dress that has details or prominent motifs. Third, use statement accessories that can avert your eyes, but don't seem tacky.
After explaining some of the inspirations of the outfit above, you won't be confused anymore, what outfit will you wear during the Christmas party with your loved ones! happy Marry Christmas!