Want to use makeup during the holidays, but are afraid to be too thick? If you don't dress up, it can look pale or your skin will become dry because you don't have any protection. For girls, get rid of your worries, because Tio has prepared inspiring natural and long-lasting holiday makeup. Take a peek at the tips here, so that your vacation will be even more hits!
1. Use a sunscreen to base your face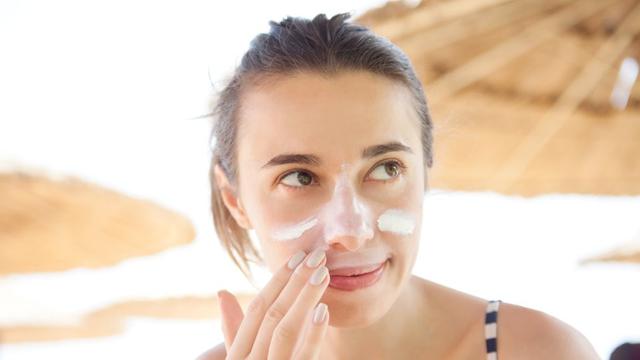 .
The first and most mandatory thing you use is sunscreen, replace your facial skin instead of burning, instead of sunlight. Then, also use a moisturizer that is matte type. Even though you are active in the sun all day, your face will avoid excessive oil production.
2.Choose peach and natural colors
Looking for makeup notes that aren't too attractive? Responsible color! You can choose lipstick, blush, and even eye shadow matching. The color is safe and you can mix it with any color of clothing. Get ready even more cool and your photos will be really instagenic!
3. Choose mascara and eyeliner that is waterproof
Playing
on
the beach is really a shame if you don't play water. Therefore, you can choose mascara and waterproof eyeliner, ask that you can play as much water as you want, without worrying that your makeup will fade and make your honest face black! With waterproof makeup, your vacation makeup will last in advance!
4. Keep these long lasting lipstick tips!
Who the heck, who wants a
vacation, but
has to touch every minute? Right, during the holidays you will take photos. If you take photos with pale lips, your photos will be less than optimal. Avoid this, you need tips on applying this long-lasting lipstick! The method is very easy. Before polishing lipstick, apply a little foundation to your lips. Lipstick will last longer!
How to These holiday makeup tips are really easy, right? Just apply it when you are on vacation later. Now, organize and plan your vacation together with Tio!