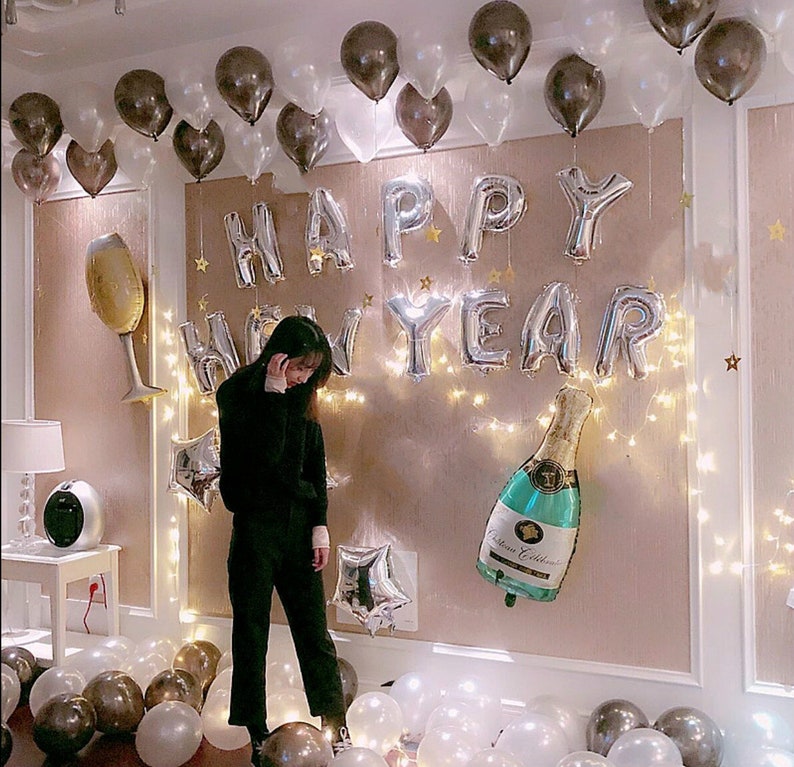 Whatever luck you have gotten this year, you will definitely stay tuned for something new that will happen next year. New year's celebration remains something interesting and awaited by all people throughout the world. What are your plans for this year? If you just want to celebrate the new year at home, enliven the atmosphere with Do It Yourself (DIY) new year decorations is the best option. In addition to saving expenses, you can also involve all family members to strengthen kinship.
Let's look at some beautiful decorating ideas that you can make yourself at home:
1. Banner
Writing is the most important component in the celebration of the new year. You can make a banner with any posts you want at home. Simply by making patterns and cutting up colored cardboard boards, banners reading 'Happy New Year' or simply 'Cheers' can be completed in a short amount of time. Add glitter decoration and hang it over a rope on the wall to brighten up the atmosphere of your minimalist family room.
2.Confetti Stick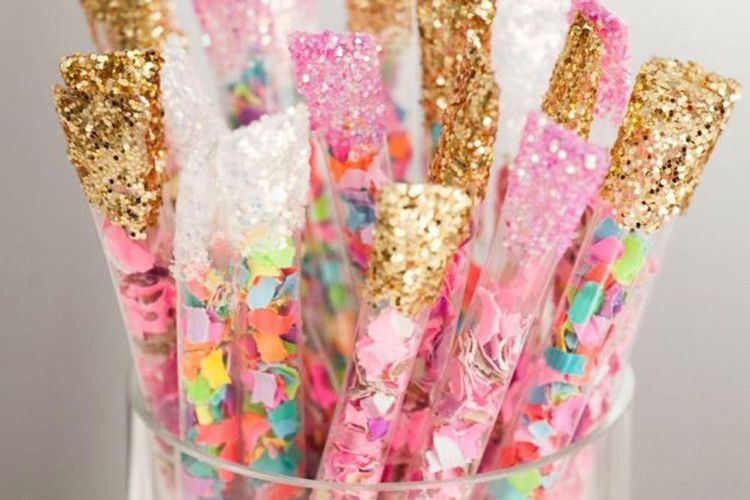 \
The new year is a celebration and we cannot confuse sprinkle just like that from the list of events. You can easily make confetti sticks with a straw that is cut and then filled with colorful pieces of paper. Add a few trinkets so that the pile can be used as decoration on the table as well.
3. Pinatas
A party without Piñatas is certainly lacking. Moreover, if you invite friends or close relatives. Instead of just eating dinner while counting down, you can do some games with this Piñatas. Besides being easy to make, you and party guests can have fun solving it. Fill it with candy, chocolate, confetti or whatever you want.
4. Ballon
For various celebrations such as birthdays and other important days, the balloon cannot be ignored. For new year's celebrations, you can choose a clock-shaped balloon as a symbol of time change. You can also choose letter balloons to make the writers 'Happy New Year substitute as an active banner or take a number indicating the year to be opposed. The gold color will look attractive and make your room look more lively.
5. Photoboth
The most exciting when hanging out with friends or extended family is when you can take pictures together. Forget selfies or photos together on a monotonous chore. It's time for you to be creative by creating your own photo booth. Choose the theme of your favorite series and friends or something that is trending. If you don't have an idea, you can copy a photo booth with a gold base color like the example above.
Well, you don't need to be confused anymore right? to decorate your home for the new year party. then celebrate with the closest person, it will look more festive!